What about a release date?!
We've heard every variation of this question from our community over the past few months, we're excited to welcome you to Ávalt on March 30th, 2023!
Watch the brand new trailer on our Youtube channel.
Thankfully, it's not a long a wait. While we add the final touches to Ravenbound in the next month or so, we'd like to share some of the wins we had during Steam Next Fest, which happened at the start of February.
The Escapist had an early access look at our game

We also managed to pique Asmongold's curiosity

This week, we also held Ravenbound's first live community stream on Twitch, catch the VOD here
Finally, we put together an infographic to share some stats we gathered from the playable demo that was available during the event. And look at that, a total of 90,000 demo downloads!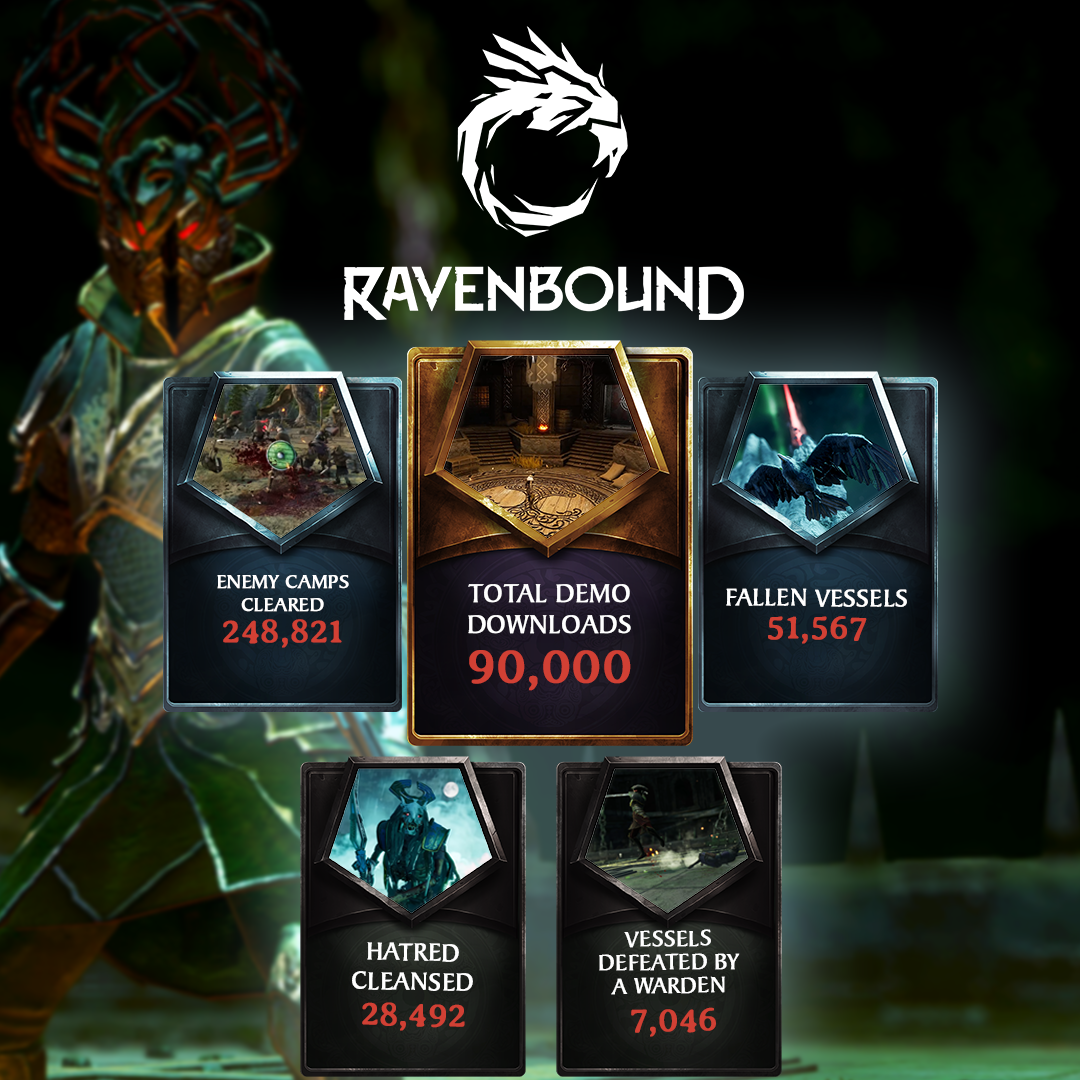 Steam NextFest, Ravenbound, Demo, Infographic
We'd like to send a huge thank you to all everyone who has supported us! This is only the beginning and we cannot wait to share more with you.
See you soon.
Working side by side with our players, we want to create sandboxes with unique settings that allow your creativity to thrive. Our focus is freedom, exploration, and a drive to create games like the ones that kept us up at night as kids.